We may have one or two dance sessions at each of our dances – typically on a Saturday. Dress is always casual. No partner is required. Tips alternate throughout the dance for the scheduled programs. The caller will announce which program is coming next before each tip begins. Our squares are dynamically allocated – just join the closest square when the music starts and let the fun begin!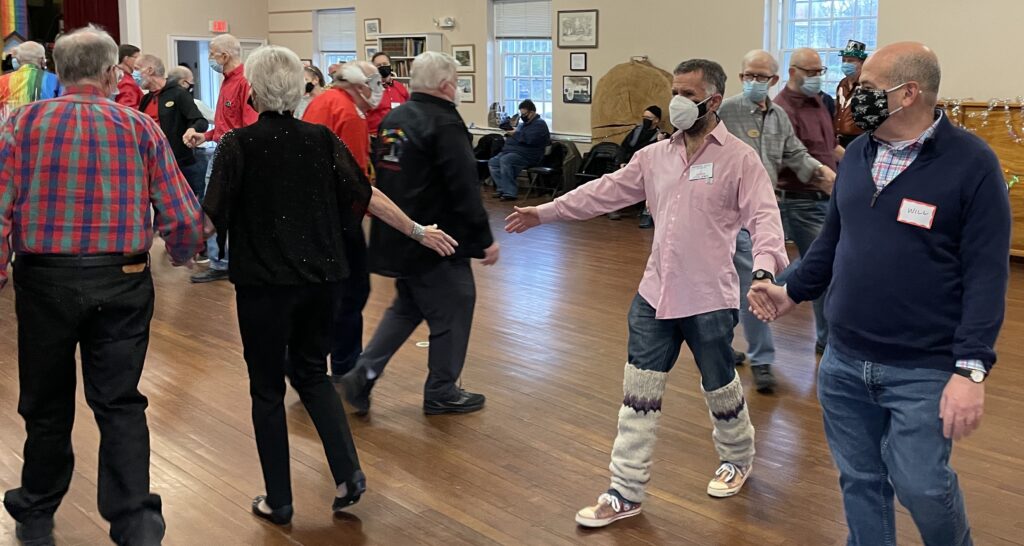 We occasionally have a two-session event. At such dances, we may also welcome any interested GCA Callers to call one of two 15-minute tips during the break between sessions to encourage the next generation of upcomming callers.
At most of our dances, there will be a food and drink area set up for free-range grazing and socializing. Some dances may have a potluck scheduled. At others, feel free to bring munchies to share.
Cost is $10 for one session, or $15 for for two-session events. GCA Spotlight Sessions are FREE!
Please note that there are some dances that fall at different times, or occasionally, on a different day. Check the schedule below for details.
Dance Schedule
Date
Time/Theme/Programs
Location
Caller
Saturday,
May 14, 7PM
Fun Dance with
Zip Warmerdam
2111 Sansom St, Philadelphia
Zip Warmerdam
Saturday, August 13,
1-5PM
Dance with
Dayle Hodge
579 Polly Drummond Hill Rd, Newark, DE 19711
Dayle Hodge
GCA Callers interested in calling a Spotlight tip should contact our Caller Liaison for more information.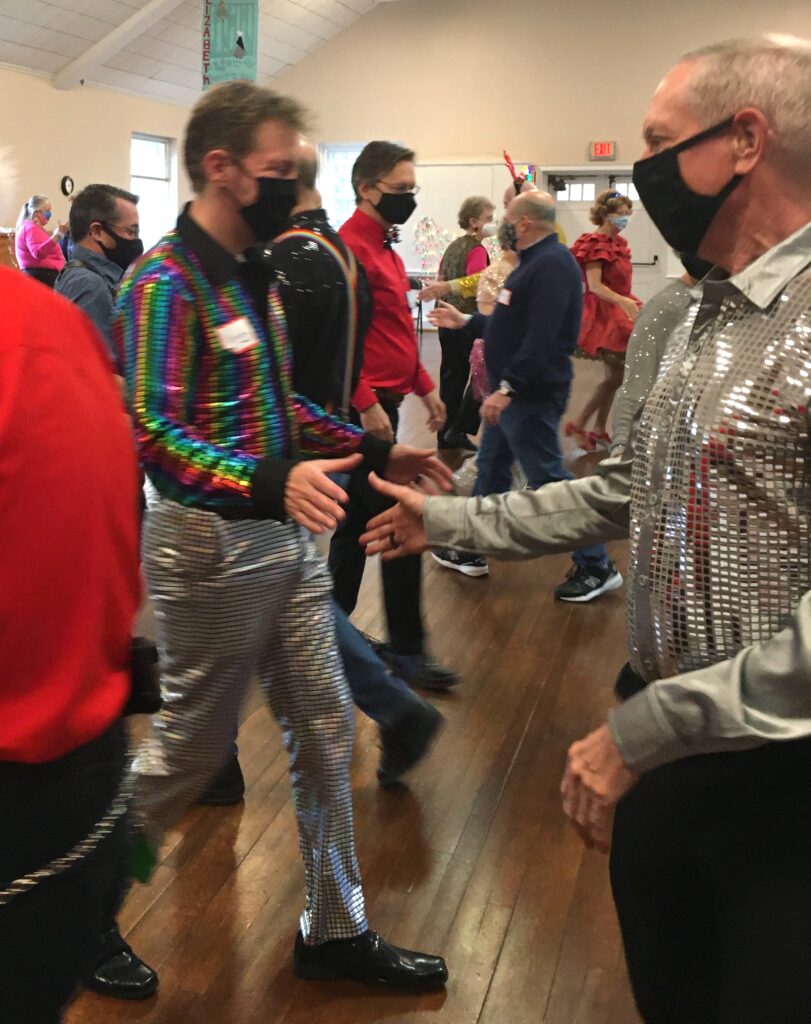 Venue details
– Lutheran Church of the Holy Communion – 2111 Sansom Street, Phila, PA 19103
(If you look up the Lutheran Church on the web, you'll see that their main entrance is on Chestnut St. We use the back entrance at 2111 Sansom St.)
– Unitarian Universalist Society of Mill Creek – 579 Polly Drummond Hill Rd, Newark, DE 19711
– Merion Friends Meetinghouse – Activities Building – 615 Montgomery Ave, Merion Station, PA 19066
(at the intersection of Montgomery Ave. and Meetinghouse Lane, between Narberth and Bala Cynwyd)
Activities Building sits back off of Montgomery Ave tucked behind the Meetinghouse itself and the old General Wayne Inn.
Parking etc.
There is a parking garage (at 2107 Sansom St) right next to the Sansom St. entrance of the Lutheran Church (the attendant parks your car). The church has a stamp so you can get a flat fee discount (cash only please with IS stamp).
There is also a nearby self-park option, but it requires a credit or debit card – it doesn't take cash. It is two blocks away. You can enter 164 S. 24th St. Philadelphia in your GPS. It's on 24th St. between Sansom and Walnut, on the right, and hard to miss.
Upcoming IAGSDC Fly-ins of Interest
When we start dancing again, this space will show some of the fly-ins we know about that are close by (relatively speaking)! Always check with the home club's website for any updates.

For Nationwide Conventions, Fly-Ins and Dances, check the
IAGSDC Event listing.
Regional

Club Fly-Ins and Dances
Date
Name, Club
Location
Caller
Stay tuned for fly-in updates