We may have one or two dance sessions at each of our dances – typically on a Saturday. Dress is always casual. No partner is required. Tips alternate throughout the dance for the scheduled programs. The caller will announce which program is coming next before each tip begins. Just join the closest square when the music starts and let the fun begin!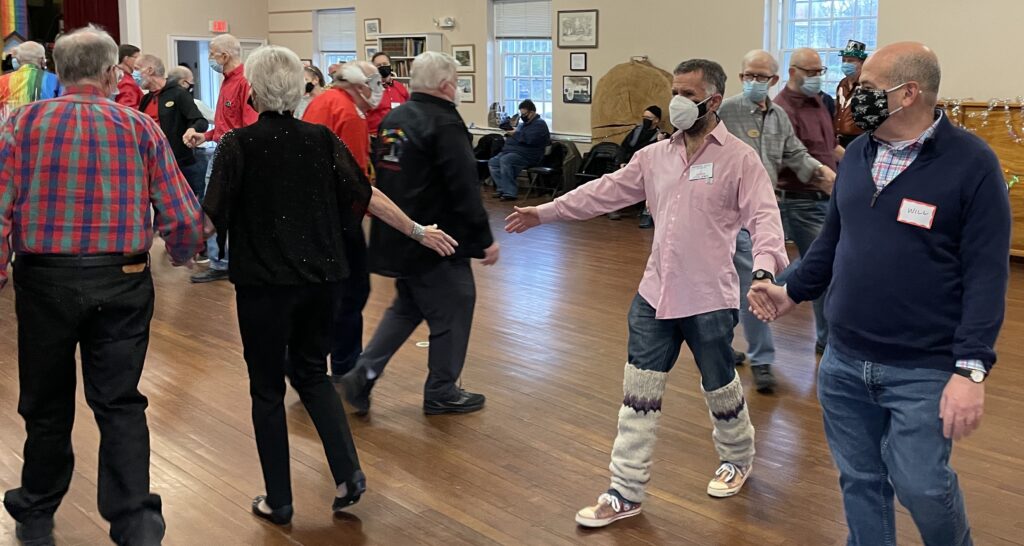 We occasionally have a two-session event. At such dances, we may also welcome any interested GCA Callers to call one of two 15-minute tips during the break between sessions to encourage the next generation of upcoming callers.
Cost is $10 for one session, or $15 for two-session events.
Please note that there are some dances that fall at different times, or occasionally, on a different day. Check the schedule below for details.
Dance Schedule
Date
Event
Location
Caller(s)
Every Tuesday, 7:00-9:30 PM
Weekly classes/workshops (Classes in Mainstream, Plus, and C1; Advanced workshop)
More info
Lutheran Church of the Holy Communion, 2111 Sansom St, Philadelphia, PA
Betsy Gotta, Mark Franks
[Note: On 4/25/23, Mark Franks will handle the Advanced workshop and C1 class, and Clay Goss will handle the Mainstream and Plus classes. On 5/23/23, we will feature Betsy Gotta, only, with an "all-skate" evening and graduation]
March 24-26, 2023
Philadelphia Freedom Fly-In. "I Will Survive! A Disco Fever Celebration"
More info
NEW HOME!!!
Sheraton Bucks County Hotel, 400 Oxford Rd, Langhorne, PA 19047
Sandie Bryant
Eric Henerlau
Dayle Hodge
April 29, 2023
Independence Squares Celebrates "The International Day Of Dance"
More info
Lutheran Church of the Holy Communion, 2111 Sansom St, Philadelphia, PA
Kent Forrester
August 26, 2023
1:00-5:00 PM
2023 Summer Splash with DC Lambda Squares. (Mainstream through C1)
More info
Unitarian Universalist Society of Mill Creek, Newark, DE
Dayle Hodge
December 2, 2023
3:00-7:00 PM
Glitter Ball
(Mainstream through C1)
More info coming
TBD
Betsy Gotta
GCA Callers interested in calling a Spotlight tip should contact our Caller Liaison for more information.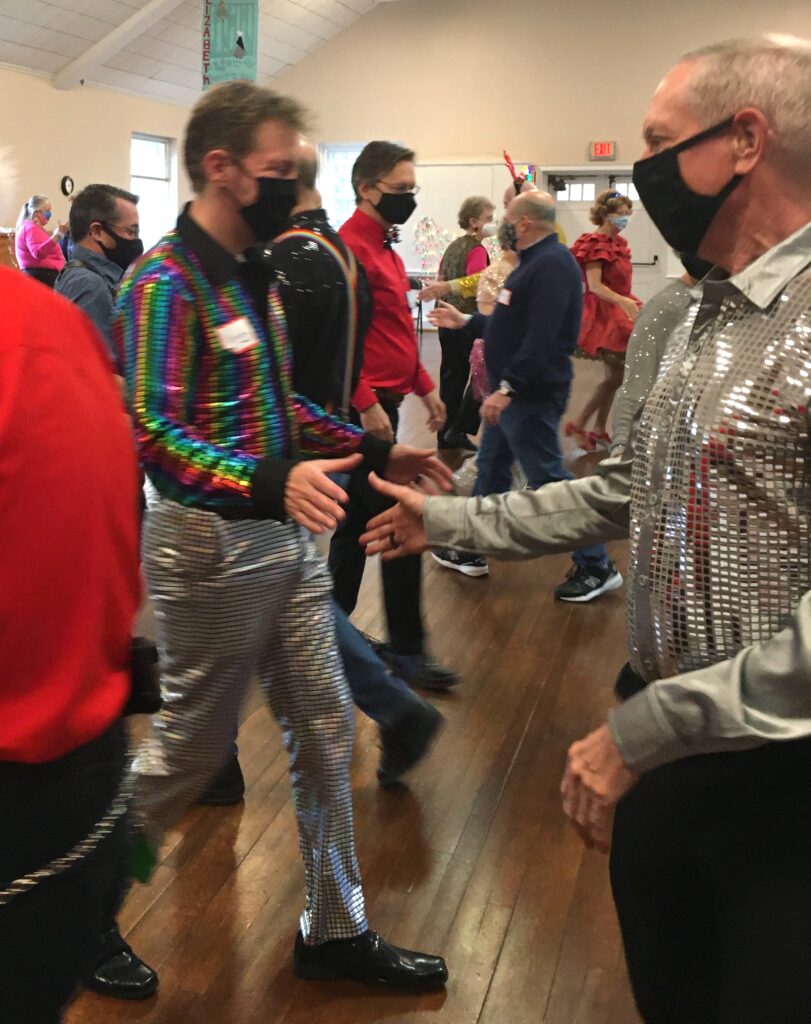 Venue details
– Lutheran Church of the Holy Communion – 2111 Sansom Street, Phila, PA 19103
(If you look up the Lutheran Church on the web, you'll see that their main entrance is on Chestnut St. We use the back entrance at 2111 Sansom St.)
– Unitarian Universalist Society of Mill Creek – 579 Polly Drummond Hill Rd, Newark, DE 19711
– Merion Friends Meetinghouse – Activities Building – 615 Montgomery Ave, Merion Station, PA 19066
(at the intersection of Montgomery Ave. and Meetinghouse Lane, between Narberth and Bala Cynwyd)
Activities Building sits back off of Montgomery Ave tucked behind the Meetinghouse itself and the old General Wayne Inn.
Parking etc.
There is a parking garage (at 2107 Sansom St) right next to the Sansom St. entrance of the Lutheran Church (the attendant parks your car). The church has a stamp so you can get a flat fee discount (cash only please with IS stamp).
There is also a nearby self-park option. It is two blocks away. You can enter 164 S. 24th St. Philadelphia in your GPS. It's on 24th St. between Sansom and Walnut, on the right, and hard to miss.
Upcoming IAGSDC Fly-ins and other Dances of Interest
Below are links to some of the fly-ins and other dances of interest that we know about that are close by (relatively speaking)! Always check with the home club's website for any updates.

For Nationwide Conventions, Fly-Ins and Dances, check the
IAGSDC Event listing.
Regional

Club Fly-Ins and Dances
Date
Name, Club
Location
Caller
April 14-16, 2023
Chesapeake Squares, Pass The Ocean Hon!
Link: chesapeakesquares.org
Rehoboth Beach, DE
Kris Jensen,
Dayle Hodge, Bill Harrison
April 30, 2023
Federation Spring Fling and Annual Meeting
Link: Flyer
Norwood, PA
Howard Richman, caller
Ron Rumble, cuer
July 2-10, 2023
IAGSDC Convention: Follow Your Northern Neighbor
Link: Home – Ottawa 2023
Ottawa, Canada
Various
October 27-29, 2023
Times Squares Peel The Pumpkin 2023
Link: Walk and Dodge the Plank – Peel the Pumpkin 2023 (timessquares.nyc)
New York, NY
Betsy Gotta,
Michael Kellogg
November 10-12, 2023
DC Lambda Squares Harvest Festival Hoedown 2023. Dancing On Safari
Link: HFH
Harrisburg, PA

Dayle Hodge,
Deborah Carroll-Jones,
Michael Levy
July 4-7, 2024
IAGSDC Convention: Carolina Twirl
Link: Carolina Twirl (carolinatwirl2024.com)
Durham, NC
Various