We are Philadelphia's only square dance club teaching and supporting modern western square dancing for the LGBTQ+ community and our friends.
Independence Squares does not and shall not discriminate on the basis of race, religion, gender, gender expression, age, national origin (ancestry), disability, marital status, sexual orientation, or military status, in any of its activities or operations. These activities include, but are not limited to, membership, hiring and firing of staff, and selection of volunteers and vendors.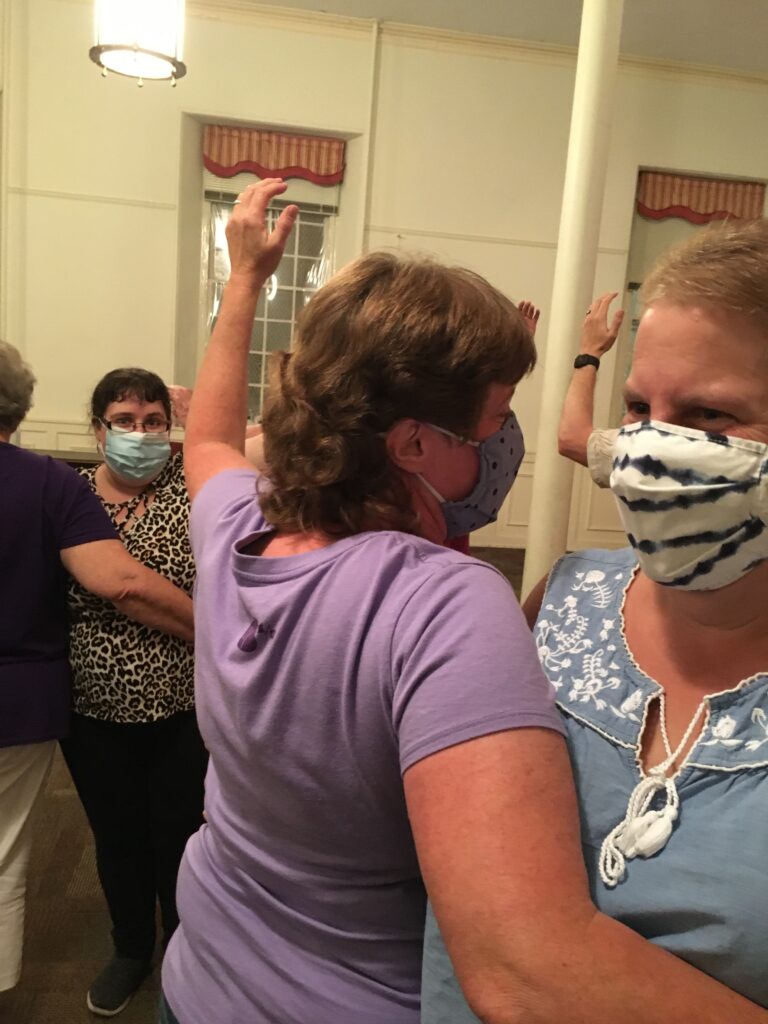 Member Contact Form
Current Independence Squares members, please print this contact information form (PDF), fill it out, and bring with you to club nights so we can update our registry.
Make a Donation with PayPal
Support Philadelphia Independence Squares with a donation. After you click the button, you can donate the amount of your choice. Thank you for your generous support!
Join us or renew a membership for JUNE 2023 through MAY 2024
Membership dues for the year are $45
Membership is available to all dancers who have completed the Mainstream program. Your membership allows you to vote in the Annual Meeting. The money helps cover ongoing expenses like insurance.
IS Board Meeting Minutes
See the IS Board Meeting Minutes page for an archive of board meeting minutes.
Mailing Address
Independence Squares, Inc.
PO Box 42126
Philadelphia, PA 19101-2126
Join Our Email List
Join our Google Group email list by clicking the following link: https://groups.google.com/forum/#!forum/independence-squares/join. Our administrator will add you to our email list so you will get reminders about upcoming Independence Squares events. Note that we never share our email list, and we never spam.
Email
For general inquiries, email us at independencesquares@hotmail.com.
Board of Directors
If you'd like the email coordinator to forward your message to a particular board member, click his or her title.
Callers
If you are a square dance caller interested in getting in touch with our club, email our caller liaison here.
Expense Voucher
For all expense reimbursement requests, please email our Treasurer at is-finance@googlegroups.com
"In-Kind" Donation Voucher
Print out this donation voucher and, after filling it out, please give it to the Treasurer. This helps us track donations and budget more accurately.
Bylaws
Find us online at: