Tuesday Night Dancing Resumes
on September 13, 2022!
We will start a "Mainstream" (beginner) class on September 13 of 2022. In the meantime please come to our regularly scheduled Fun Dances which welcome dancers with no dance experience.
We will be dancing weekly on Tuesdays starting on September 13, 2022!
We'll be dancing Mainstream, Plus, Advanced and C-1 in two rooms with Betsy Gotta and Mark Franks. There will be Mainstream, Plus and Challenge (C-1) classes and an Advanced workshop. If you are new to a program and you take the class then please come every Tuesday through December (at least). We understand that you may miss a class or two but frequent absences cause the instruction to slow down which is not fair to the other students. The Advanced workshop is open to all who have completed an Advanced class and you may stop in to work on improving your dancing abilities in this program when you are available. This is subject to evolve as the year progresses.
Please review the following information for return to dancing information (https://independencesquares.org/wp/2021/07/28/return-to-dancing-information/)
The price for Tuesday evenings in 2022 is $10. If you are a member and you pay in advance for the first eight Tuesday night sessions in the Fall of 2022 starting on September 13 then you get a discount and the price will be only $64. We accept cash or check or you could pay the $64 in advance online here https://independencesquares.org/wp/aboutus/ by clicking the donate button and leaving a note specifying that the money is for 8 Tuesday evenings.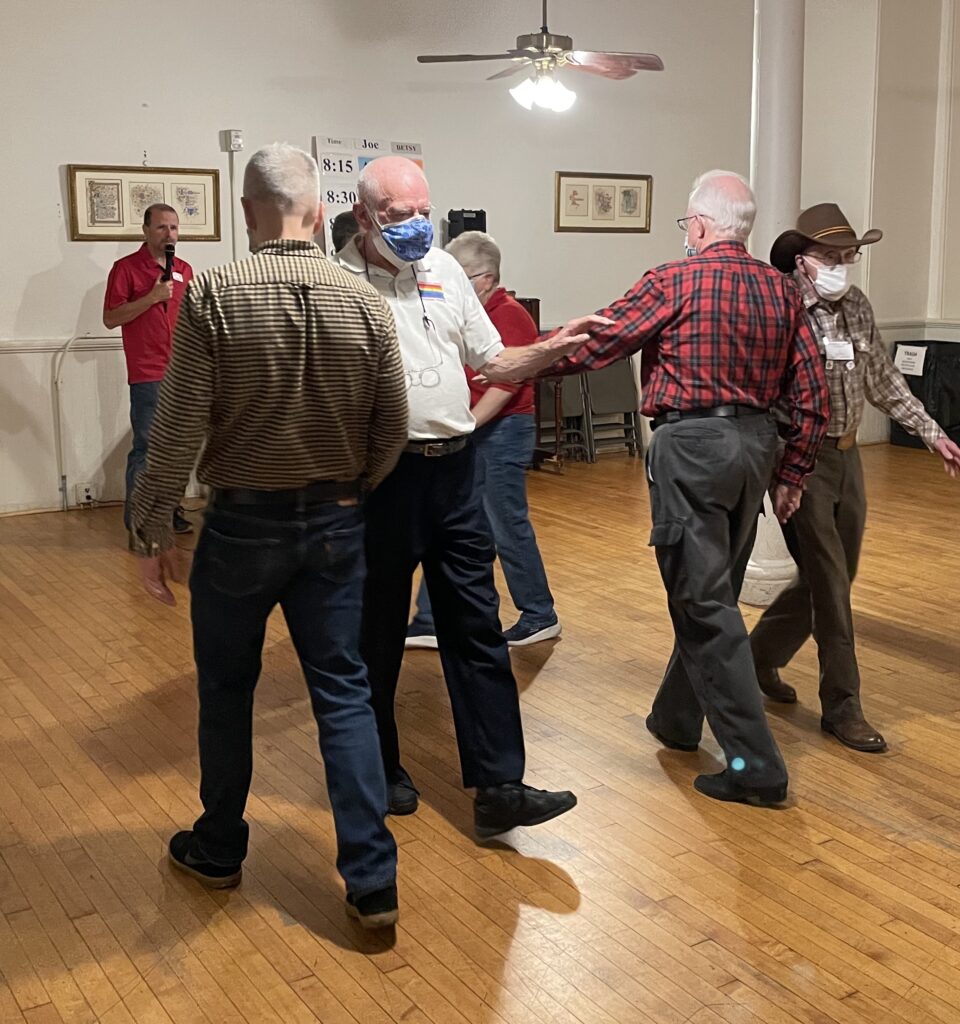 Time and Location
All Tuesday night classes/dances/workshops run from 7:00 to 9:30 PM and are held at the Lutheran Church of the Holy Communion. We use the entrance at 2111 Sansom St., Philadelphia, PA.
Please note that we will not dance on Tuesday, November 22, 2022, or Tuesday, December 27, 2022.
Prepayment
Prepayment includes all Tuesday classes and dances/workshops in a prepayment period. If prepayment is not paid by the second night of each prepayment period, the dancer must pay the payment-at-the-door rate through the remainder of the current period.
Prepayment is only available as a payment option to dues-paid club members and first-time Mainstream class students.
Dues
Dues are $45 for the period from June 1, 2022 through May 31, 2023. All dancers are eligible for dues-paid club membership after completion of a full Mainstream program class. Each member owes dues whether or not they are taking a class and/or workshop. Dancers attending a Mainstream class for the first time do not owe dues.
Members who need assistance paying dues are welcome to speak confidentially with our treasurer.
Bad Weather Cancellation Policy
If Philadelphia schools have an early dismissal, are closed, or cancel afternoon or evening activities due to bad weather, then Tuesday night classes and workshops are cancelled. Some resources for finding out if schools are closed:
Philadelphia Schools Snow Hotline – 215-400-INFO (4636)